When Hubs and I take an overnight trip that requires a hotel stay,
our favorite breakfast is a good cup of Starbucks coffee and fresh baked pastries.
Okay. Maybe I need to correct that.
That's my favorite breakfast.
Hubs would be much more likely to go for a pound of bacon with a side of eggs.
We don't do too much hotel staying in our current phase of life, and the closest Starbucks is a good 45 minutes away. I'm sure you can see my predicament, can't you.
What's a girl to do on lazy Saturday morning (is there really such a thing as a lazy morning with two toddlers?), when you're craving fresh pastries and a latte?
Enter Pumpkin Scones.
My bloggy friend Susan (she has a private blog, otherwise I'd be sending you all over there)
posted the recipe for these a while back, and I knew I had found a solution to my woes.
This time of year I'm always looking for a recipe to use up my extra pumpkin puree anyhow, so really it kills two birds with one stone, right?
Here's how you can get your own fresh pastry fix...
2 cups flour
1/2 cup brown sugar
1/4 tsp ginger
1/2 tsp cinnamon
1/2 tsp nutmeg
1/4 tsp allspice
1 tsp baking powder
1/4 tsp baking soda
1/4 tsp salt
1/2 cup butter
1/3 cup buttermilk
1/2 cup canned pumpkin
1 tsp vanilla
Mix dry ingredients together. Cut in butter and crumble well. Mix together milk, pumpkin, vanilla.
Add to dry ingredients and mix together. Knead 3-4 times. Shape into circle and cut into 8 pieces.
Bake 20 minutes @ 375 degrees.
I made mine into mini scones, so I could eat more.
I just cut the circle into 16 pieces instead...perfect for an afternoon coffee break too!
Now. This part is very important.
You will not have the same experience without the butter frosting.
Trust me on this one.
3/4 cup icing sugar
1/2 cup butter
2 tsp boiling water
2 tsp milk
2 tsp vanilla
Mix all ingredients together with hand mixer until smooth.
Pipe or spread the frosting over your cooled scones.
Sit down with a cozy blanket, light a fire, pour a cup of coffee or make a latte, and you're all set.
And Susan...thanks for sharing! ; )
And last, but definitely not least...I want to say a big ol' WELCOME to all the new BPPackages followers!!
I know some of you I have been able to welcome through email responses and others I haven't been able to reach (don't forget to change your "no reply blogger" settings!), so I want to make sure to say it here!
I appreciate you all so much! : )
------------------------------------------------------------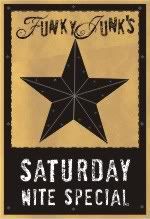 To see the other great parties I'm linking up to, click
HERE
!