You know that feeling you get when you find the perfect recipe that is the perfect fit for the day?
The kind of feeling that hits you right there and makes you go "ohhh. now that's gooood."
No?
Only me?
Actually, I'm pretty sure it's not just me.
Why else do we describe soups and stews as the perfect fall food?
A light, fresh salad as a great summery dinner?
Gingerbread as a Christmasy delight?
Well - I ran across a recipe a few years back that is one of those "ohhh. that's goood." kind of recipes.
Naturally I need to share it with you.
But first I must insist that you wait until that perfect foggy, fally, drizzly kind of day to make it.
And you must make it for dinner. Not lunch. Dinner.
And you MUST include a batch of piping hot biscuits dripping with butter...it's an absolute necessity,
not just for your stomach, but for your soul too.
The scent of fresh bread in the oven is every bit as comforting as a cozy blanket by the fire on a cold day.
Michael Buble crooning in the background is completely up to you, but I will say...it won't hurt anything.
So here's how to create your perfect meal for the perfect fall day...
Carrot Ginger Soup
7 large carrots, peeled and chopped into rounds
1/2 medium onion, chopped
1 tsp. ground ginger (or less if you don't care for the heat/taste of ginger)
2 small dried chili peppers, crushed (less if you don't care for the heat, more if you like it hot)
salt and freshly ground black pepper to taste
1 Tbsp. honey


4 cups chicken broth
Peel the carrots and slice into discs and chop up the onion. While you're working on that, preheat your favorite soup pot and add the olive oil. Throw in your onions and brown them a little, then add the carrots. Saute for a couple minutes, then add all the spices, garlic and ginger and cook until they start smelling so good you have to wipe the drool off your chin. Add the honey and broth and bring to a boil. Lower the heat and simmer until the carrots are nice and tender...about 30 minutes, give or take.
Then remove the soup from the heat and puree it in a blender, food processor or with a stick blender, if you have one, until it's nice and smooooooth.
Now remember I said YOU. MUST. BAKE. BISCUITS.
While your soup is simmering away...whip up those little lovelies.
Here
is the recipe I
always
turn to for biscuits - because I love them dearly.
And peoples - I don't know if this is breaking a great biscuit law or not...
but...I mix my dough up in my food processor.
Gasp!!
Thankfully, my palate isn't refined enough to know the difference between a food-processor-ed dough and a hand mixed dough...but I'll tell ya what...my family knows the difference between waiting
an extra 15 minutes for their supper...and not waiting.
So - food process my biscuit dough is what I do.
Now...take a deep breath.
Take in the lovely aromas.
Indulge in your first spoonful...and say..."ooohh. that's gooood."
---------------------------------
Thanks goes out to my cousin's lovely wife, Laura, for first introducing me to this recipe!
-----------------------------------------------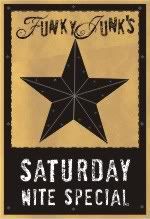 To see the other great parties I'm linking up to, please click HERE!