Well I did it.
I FINALLY finished the wreath for my front door.
I don't know what it is about me and wreaths.
They just scare me. It's probably the commitment of the glue gun. I'm a major commitment-phobe.
Once you glue, there's no going back without a big mess and I hate messes.
But - I'm happy to say that after about six or seven days of staring at all my supplies...I did it.
I had lots of velvety leaves left over from my
pumpkin projects
,
so I used the majority of them on the wreath.
Then I rummaged through my fabric tote and found several pieces in great autumnal shades that worked perfectly. I more or less used
this
tutorial from one of my fave blogs -
Jones Design Company
- and I really, really like them.
Aside from the fabric roses I made for my
ruffle pillow
, this was one of my first attempts at fabric flower making. Pretty addicting, I have to say!
As scared as I was to take the plunge with my glue gun...I have to say I'm really happy with the result!
It might be a little more "fluffy" than some of the other wreaths that are trending right now,
but it fits perfectly with my fall style. I'm happy!
(and btw - see those light tan flowers? those are made from an old suede skirt! yep!)
The best part though?
It totally fit my cheapo budget!
The grapevine wreath was on sale for $2.50 at Michael's. The leaves were leftovers - so more or less free.
The flowers were from fabric scraps - free - and the berry stems I've had for several years - so free again!
Whoooo!
I'm looking forward to showing you my front entry very soon, now that I finished off the wreath
and I think that was the last piece.
I think.
Stay tuned!!
Linking up to: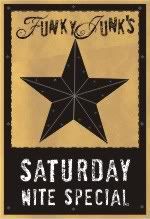 To see what other great parties I'm attending click
here
!