I'm usually pretty good at ignoring the tempting beck and call of magazines in the grocery store aisle, but a couple weeks ago I caved. Christmas magazines, after all, are an exception...right?
(I may or may not have a wee, teeny, tiny...only slight addiction to magazines, therefore I may or may not have to exert more effort than the average person to avoid them for fear of drowning under all the piles of magazines I may or may not already have.)
I bought the Victoria Holiday Bliss magazine.
Oh yes I did. And it is blissful indeed.
When I saw that
Debbiedoo
was hosting a magazine copy-cat challenge, I knew just what I was going to do.
Raspberry Chipotle Truffles.
Don't they look divine?
Of course, in keeping with my own tradition, I am arriving fashionably late to the party because that's the way I roll. But I say late is better than never...even though my husband strongly disagrees with me on that point.
I picked up the ingredients last night, and I must warn you, in case you want to try them for yourself...this is not a budget-friendly recipe! Had I known the cost of good chocolate before heading to the store, I may have chickened out! Gulp.
But I justified it, knowing that these little bites of deliciousness are making up the dessert course for a very special anniversary dinner coming up.
Today I spent much of the day working away at them.
They may require a bit of time and effort...but oh my. So very worth it.
Now I know the picture is not an exact replica.
I hunted for a silver tray that I was fairly sure I still had. Apparently I gave it away in my great I-have-too-much-junk-and-I-must-get-rid-of-everything frenzy after moving last winter. Thankfully I had the sense to keep this antique silver sugar bowl...and I think it looks rather pretty with the truffles, no?
I had to substitute a couple ingredients as I didn't have them on hand, or wasn't able to find them in our little town. The recipe calls for freeze dried raspberries (not so common in rural Alberta apparently!), but I used frozen raspberries and squeezed most of the juice out. The recipe also calls for sparkling sugar, but I used the pearl sugar I already had on hand. It worked out great and the taste is spectactular!
If you enjoy the zing of chili pepper in your chocolate...you will LOVE these!
Here is the recipe slightly adapted from Victoria magazine:
Raspberry Chipotle Truffles
Makes about 2 dozen truffles
3/4 cup heavy whipping cream
3 Tbsp. raspberry jam
24 oz. semisweet chocolate, chopped and divided
1/4 cup frozen raspberries, thawed and juice squeeze out
(or 1/4 cup freeze dried raspberries)
11/2 tsp. ground chipotle chili powder, divided
1/4 tsp. coarse salt
1/4 tsp. cinnamon
1 1/2 Tbsp. vegetable shortening
1/4 cup sparkling or pearl sugar
In a medium saucepan, combine cream and raspberry jam. Bring to a boil, then remove from heat. Place 16 oz. of chopped chocolate in a medium bowl, and pour hot cream mixture over chocolate, stirring gently, until chocolate is completely melted. Stir in raspberries, 1 tsp. chipotle powder, salt and cinnamon. Place chocolate mixture in an airtight container and freeze until completely chilled and firm.
Scoop out a small amount of chilled mixture and form 1" balls by rolling with your hands. Place truffles on a baking sheet and chill until firm.
In a double boiler, melt and stir remaining 8 oz. of chocolate and shortening until smooth.
Using a wooden skewer, dip each ball into melted chocolate. Place on wire rack to partially set.
In small bowl, combine sugar and 1/2 tsp. chipotle powder.
Roll truffles in the sugar mixture to coat.
These are amazingly rich and decadent!!
Imagine what a great gift these would make at Christmas time.
Or, better yet, spoil yourself and pretend you're in Europe and savour one with a cup of strong coffee!
Enjoy!
---------------------------------------------------------------------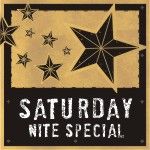 To see what other great parties I'll be hanging out at, click
HERE
!