Hey everyone!
So do ya want to come on a little tour?
I hope so...cause I even dusted and cleaned, special just for you!
This pumpkin is one of the few purchases I made this year. I found her at the cutest little gift shop/restaurant about 20 minutes down the highway from our little town. I think she looks pretty cozy nestled into those pip berries, don't you?
As soon as the weather is sweater-worthy, I can guarantee you there'll be at least one hanging up there again!
But for now, I'm enjoying looking at this 10 cent garage sale tin full of chestnuts I picked years ago in the Okanagan. I love to decorate with nuts for both fall and winter.
This was one of my first attempts at wreath making and everything was from the Dollar Store (which, if I remember right, were pretty new at that time). I think it cost $4 in total! Turns out I still love it and couldn't bear to part with it, so I just took out the old raffia and updated it with a bit of burlap.
I don't have a fireplace mantel to decorate in this house, so I've decided to make my armoire aka extra kitchen storage unit my "mantel" and decorate it the same way. I love that the ceiling is vaulted here, so I can use big items to decorate with and it doesn't feel overpowering.
Most of these items are either repurposed or were found for a very sweet price.
It's so fun to decorate in a big way for a low price!
...and of course these fun little Michael's knock-off pumpkins!
I kept my table decor pretty simple this year.
My babies regularly like to "help" with clearing off the table - by way of yanking off the tablecloth and playing peek-a-boo with it - so anything decorative has to be able to be taken off in a hurry!
The wooden pedestals have become my big favorites this year!
Well, after many years of sitting in drawers and boxes, I finally figured out what to do with them.
Some black spray paint and a little silicone goes a long way, baby.
I couldn't resist putting a few fall touches into the living room too.
I love the way the orange and red leaves pop against the turquoise wall!
Last on our little tour, is our bedroom. The color scheme is cool grey and white with black and chrome accents, so I wanted something a little more edgy and with a bit of bling in here.
These are Dollar Store pumpkins too, but if you want to see how I made them...you'll have to come back again! *wink* There'll be a tute going up in the next few days and I'd big, fat LOVE to have to you back!
That's the end of my tour, friends!
Thanks so much for coming and I hope I see you again real soon!
Happy Fall y'all!
(umm...am I allowed to say that even though I'm Canadian??)
---------------------------------------------------
So happy to be linking up to :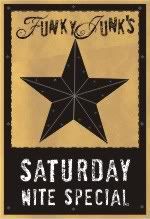 To see the other great parties I'm linking up to, please click HERE!!